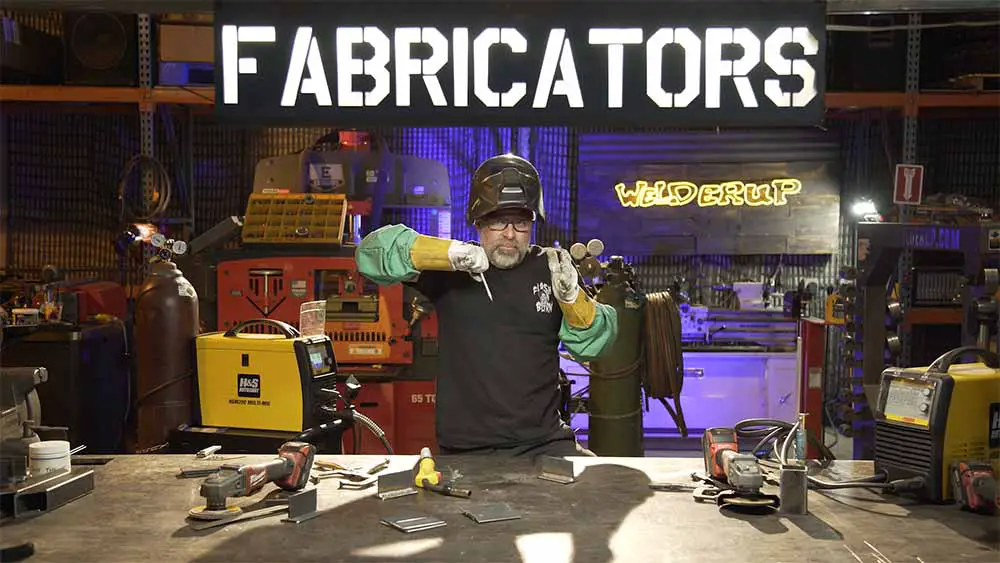 If you have a drive and passion for welding and want to become a professional welder, enrolling in Welder 101 course is the best choice. It opens new paths for you. While you are working as a welder, it keeps you updated with the new and innovative technology. You may learn the craft in detail if you have the willingness to learn new skills.
Are you an ambitious welder and looking for an online welding training? Do you want to start a career as a welder after attending an online welding course? It is a fact that there is a growing demand for welders, and you may earn a lot if you become a professional welder. In the US, welding is one of the most prominent professions. Due to the rise in the gig economy, there is a demand for welding training to learn welding specifically online when you do not have time to attend physical classes.
Online welding courses may polish and upgrade your existing welding skills and broaden your mind, along with opening new doors and opportunities. But there is a question for welders, how to search for the best online welding school? You will find a lot of information here.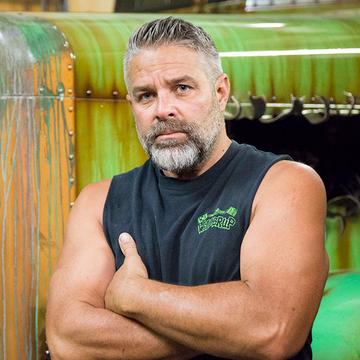 For the last 30 years of his life, Steve Darnell has been trying to perfect welding. Taking all these years of experience, he shoved it into this little course for you guys to have a quick, easy shortcut to learn how to weld from ground zero with never holding a welding torch ever in your life to being able to apply it to a piece of metal and make progress.
Steve Darnell started as an ironworker in the desert of Las Vegas. From a family's steelyard in Las Vegas, he learned quickly grown up all the way to start his own welding business. After his daily work, Steve wanted to start building some rat rods, which took his passion for cars to a new level. He built lots of diesel rat rods, including the infamous D-Rod, before he created 50 episodes TV show of Vegas rat rods on the discovery channel. Steve also enjoys interior designs, set designs, producing music videos, short movies, and creating content for his YouTube channel.
Today, Steve's passion has evolved beyond rat rods to all areas in the design-build space, and he is dedicating his years of experience to guide and inspire people to learn welding through the Welder 101 course, providing tips and tricks along the way.
What Is Welder 101 Course?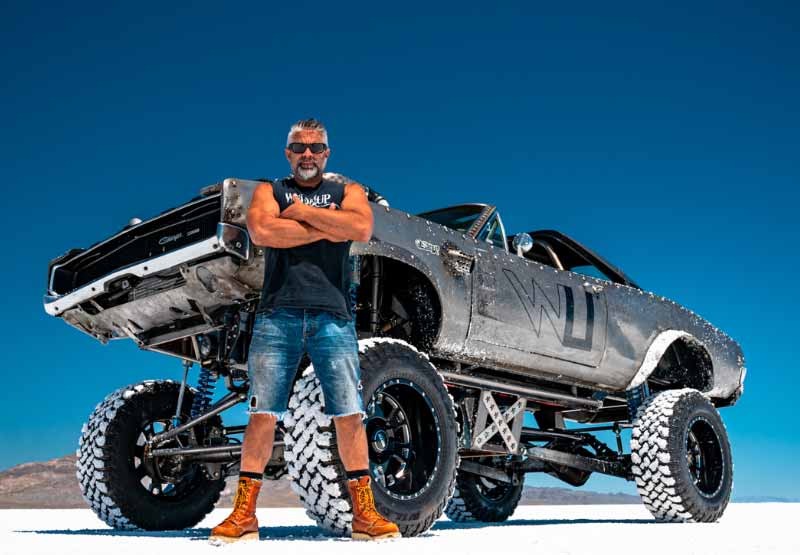 Whether you are a beginner welder or have a good handle on the basics, welder 101 course takes you through every step of how to become a professional Welder. The course includes 30+ years of Steve's welding experience and knowledge organized in an easy-to-follow step-by-step lesson plan. Steve's personally spent hundreds of hours making sure that everything you will need to become a welder is included in this A-Z welding course.
The course contains 50+ value-packed video tutorials, lifetime membership, and unlimited access to Steve's collection of videos teaching you how to weld. You get instant access to the private Welder 101 Facebook Group, filled with welding contests, feedback, peer mentoring, and comments from Steve on things you are welding and answers to your questions. You can also download guides, templates, and project files to learn the welding workflow better.
Let us get a little bit more depth on what is in the course so you can understand what you are paying for. The things that you will learn and master from this course are:
1. How does welding work? You will understand how to select your welder, what kind of gas we run through the machine, what kind of wire you want to use, kind of clothes are you going to use, what tools that you need on the table, what are the clamps that you are going to use while you are laying something out, the course is going to go through all of that.
2. Setting up your welder; settings are so important they could really screw up your day if you do not know what you are doing. The great thing about this course is that you will have multiple videos to that you can watch which took the settings from one extreme to the other to see how vital settings are.
3. Prepping your metal; to make sure that your prep is proper because it could cause many problems. You will learn how to bevel your joint, clean up your edges, and avoid mistakes that may cause welding joint defects.
4. Get your body in position; positioning is essential because you weld much better as long as you are comfortable. Throughout your experience and from this course, you will learn that getting an excellent position will prevent you from getting tired and your arms from getting weak.
Welder 101 Course Content
Frequently Asked Questions
Should I Enroll in Welder 101 Course?
Enroll in Welder 101 Course if…
You do not know where to start.
The course will allow you to sit in your own environment and practice; you will be a good welder before you know it. It takes you to the level that you make a living with it.


---
---
You tried to weld, and your welds came out terrible.
Steve will show you how he evaluates his own work, what is good and what is terrible; you will be able to judge yourself. You can critique your own work and compare it with Steve's welding to make you improve.


---
---
Welding for you is intimidating. You lack knowledge and skills.
The time you are done with this course, you can get a welder and go in your garage to start practicing welding; you will be backed with all the knowledge, tips, and tricks to get started.


---
---
You are scared to walk up to somebody and ask him a question.
You learn welding terms and get a bit of knowledge before you get out there into the welding world, so when you walk into the welding supply, you can ask for what you're looking for. Besides, Steve gives you an access to his Facebook community, so you may ask questions where Steve replies to you directly or you may share your knowledge between group members.
You are looking to learn TIG or Stick welding.
The course is solely focused on MIG welding; however, Steve plans to add TIG and Stick welding by the end of the year or early next year.


You are looking for the theoretical part of welding or looking for a welding metallurgical course.
The course is focused on the practical side of welding. You will learn how to weld, backed with the necessary knowledge to become a professional welder.
Insider's Guide to Select an Online Welding Training
First of all, you should decide the kind of welding course you wish to attend. You may get certification in different categories of welding. Are you ambitious for pipe welding, structure welding, or combo? It is upon you. Then it would be a good decision if you go searching for what the welding course offers.
If you want to be versatile, you should choose a course that offers a comprehensive variety of welding techniques. You should ensure to join the course that provides training in modern welding processes, including MIG welding, TIG welding, Stick welding, and/or oxy-fuel welding. It all depends on what your goal is and what you need to achieve.
You may look for a course that offers classes in metal cutting and fabrication, including oxy-fuel cutting, plasma cutting, pipe fitting, and much more. You need to learn welding symbols and take a course in welding inspection if required in your career.
What do you expect to learn from an online welding course?
It may be sensible to attend online welding training to acquire skills and start a great and flourishing career. It may open new horizons and new earning opportunities in the future.
You probably will have online classes or videos, reading material, tests, and practical exercises. You may get hands-on experience through practical videos that you may repeat several times to master the tricks. You may take advantage of learning from the trainer, especially if he is an expert in the field compared to attending traditional physical classes and learning from a trainer with an unknown background. If you give the attention, you may learn to weld quickly and at your pace. Different welding standards are related to appearance, perfection, finishing, and following specific procedures that the welding course imparts this knowledge.