Are you looking for the best boats for lakes to have a relaxing and fun-filled day? Choosing the right boat can make all the difference in your lake adventures. Whether planning a family outing, a fishing trip, or a thrilling watersports adventure, there's a perfect boat for you.
With so many options available, deciding which boat is right for your needs can be overwhelming. That's why we've compiled a list of the types of boats ideal for lake boating to help you make an informed decision.
From spacious pontoon boats to high-performance ski boats, our guide will provide the information you need to choose the best boat for your next boating adventure. So, let's dive in!
Types of Boats for Lakes | 7 Best Boats for Lakes
So, let's explore seven different types of boats for lakes and their unique features to find the one that suits your next lake adventure.
Deck Boats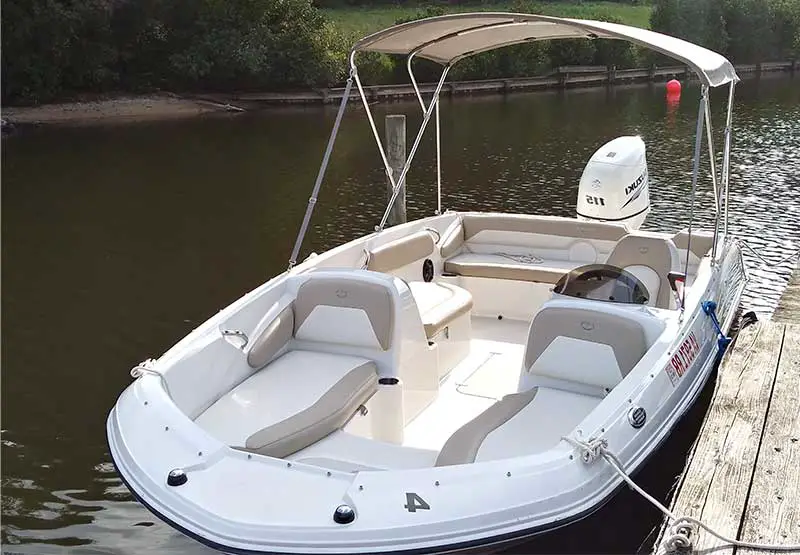 Deck boats are versatile boats that provide a spacious and comfortable ride for family and friends. These boats are perfect for lake activities such as water skiing, tubing, fishing, and other water sports. Deck boats typically have a fiberglass body and are powered by outboard motors.
Compared to other boats for lakes, deck boats offer a larger and more open deck space, which is great for entertainment and socializing. They are a great choice for families who enjoy spending time on the water without compromising comfort. Deck boats are also relatively fast compared to pontoon boats and offer a smoother ride.
With various brands and models available in the market, there is a deck boat for everyone, regardless of their budget or specific needs. The most popular deck boat brands include Hurricane, Starcraft, Chaparral, and Bayliner.
Pontoon Boats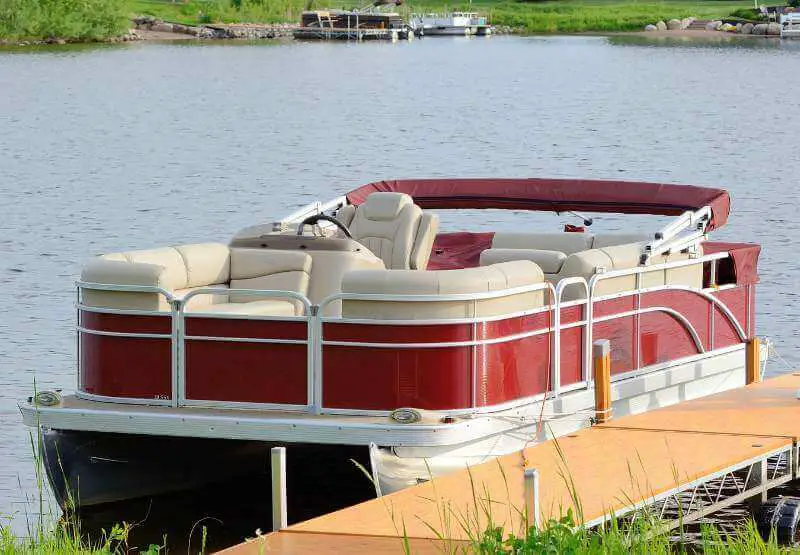 Pontoon boats are known for their unique design, providing ample space and comfortable seating for a relaxed ride on the water. They are ideal for family outings and leisurely lake activities like picnics and sightseeing.
Pontoon boats have a flat deck that offers plenty of room for entertainment and socializing. Additionally, they are perfect for long days on the lake as they can be customized with various features, such as water slides, grills, and changing rooms.
In terms of fishing, pontoon boats are also a great option. They offer a stable platform for fishing and can accommodate large groups of anglers. Moreover, they have the necessary storage space for all fishing gear and equipment. For water sports enthusiasts, pontoon boats have enough power to handle activities like tubing and wakeboarding, and their stability makes them perfect for novice riders.
Some popular pontoon boat brands include Bennington, Sun Tracker, Harris, and Manitou.
Bass Boats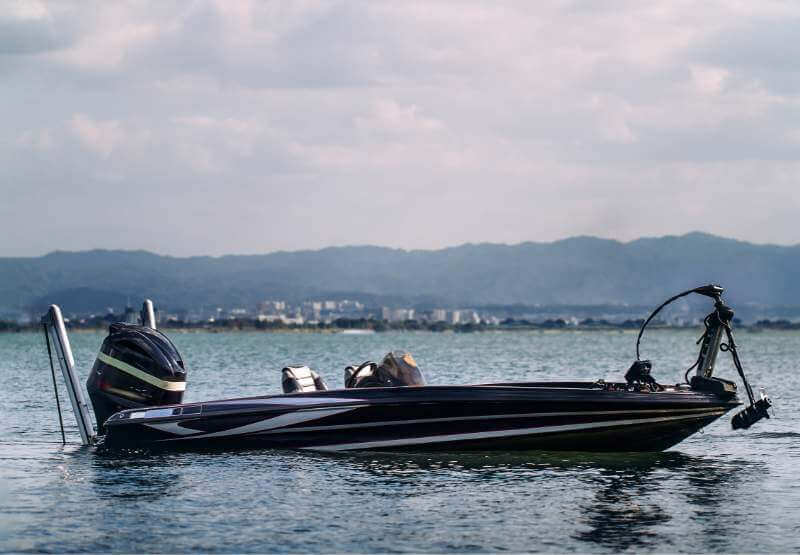 Bass boats are specially designed for freshwater fishing and are popular among anglers due to their speed and maneuverability. Their low profile and sharp V hull enable them to move swiftly and easily navigate through shallow waters.
These boats are ideal for covering large areas and searching for fish, as they are equipped with powerful engines that allow them to move rapidly.
When compared to other types of boats for lake activities, bass boats are specifically designed for fishing and provide a better fishing experience than other boats. With their comfortable seating and ample space for fishing gear, they offer better storage options and make it easier to access equipment quickly.
Some popular models of bass boats include Ranger Z521C, Nitro Z21, and Triton 21 TRX.
Watersports Boats
Watersports boats, also known as ski boats or wakeboard boats, are designed for the ultimate wakeboarding and watersports experience. They have powerful engines and specialized features that generate the perfect wake for water skiing, wakeboarding, and other tow sports.
These boats are designed with sturdy hulls and innovative designs to make towing and maneuvering a breeze. Let's look in depth at both ski boats and wakeboard boats.
Ski Boats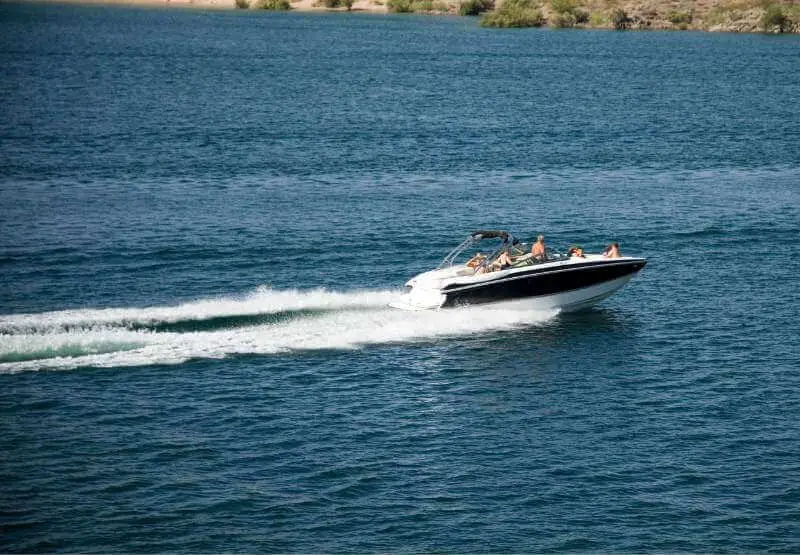 Ski boats are designed to provide a thrilling water sports experience. With powerful engines and impressive maneuverability, these boats can easily pull water skiers, wakeboarders, and other towable equipment across the water.
When comparing ski boats to other boats for lake activities, their unique selling point is their focus on water sports. While bass boats are designed for fishing and pontoon boats offer comfortable seating for family outings, ski boats are all about adrenaline. They offer a versatile platform for all water sports enthusiasts, from beginners to professional athletes.
The downside to owning a ski boat is the cost, but for enthusiasts who can afford it, the exhilarating experience of being pulled behind a ski boat is worth every penny.
Popular ski boat brands include Air Nautique, Mastercraft, Malibu, and Supra.
Wakeboard Boats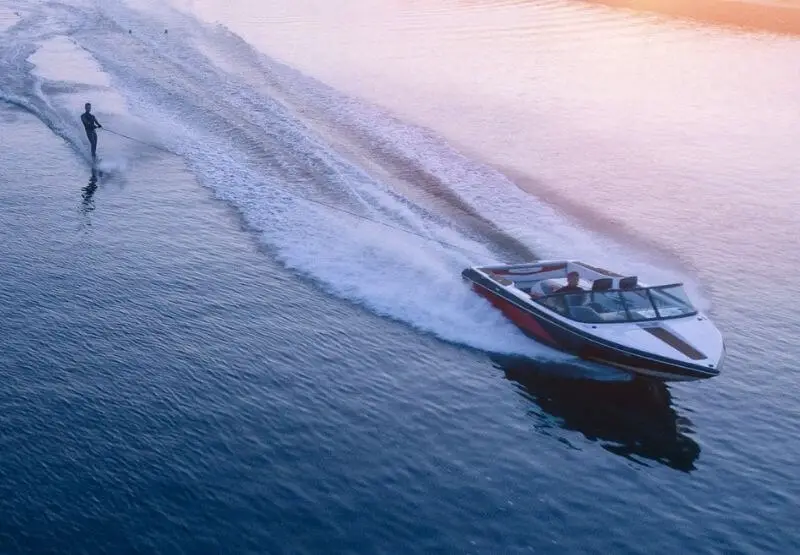 Wakeboard boats are designed specifically for the popular water sport of wakeboarding, which involves riding on a board and performing tricks behind the boat's wake. These boats are built with powerful engines and specialized features to create a large, well-defined wake that can be optimized for different skill levels.
The unique selling point of these boats is their ability to create the perfect water conditions for wakeboarders and their versatility for other towed water sports like water skiing and tubing.
Compared to other boats for lake activities, wakeboard boats focus more on performance than comfort. While they could offer ample seating, their primary function is to create the best wake experience possible.
Some popular wakeboard boat models include the Mastercraft X-Series, Nautique Super Air, and Malibu Wakesetter.
Cabin Cruisers Boats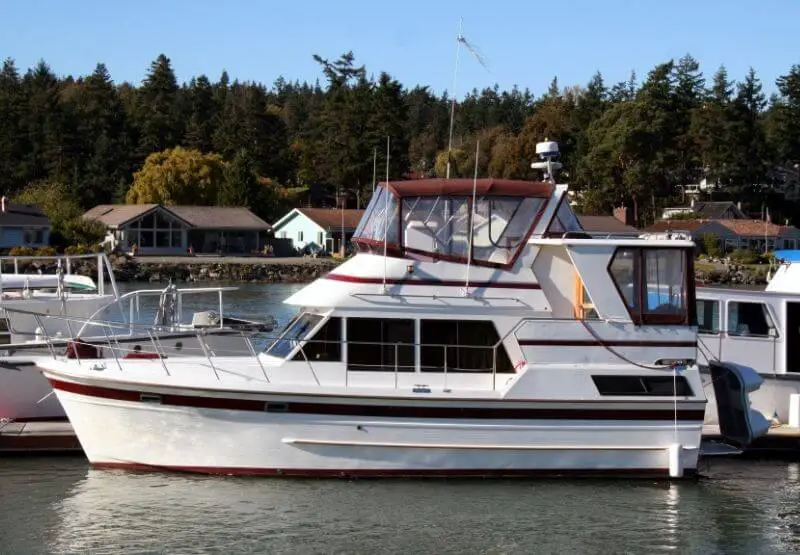 Cabin cruisers are one of the best boats for those who love spending extended periods on the water. These boats are designed for comfort and convenience, with a fully enclosed cabin that serves as a comfortable living space.
The cabins typically include seating and sleeping areas, a kitchen, and a bathroom. This offers the perfect solution for overnight stays on the lake, making them an excellent choice for family vacations or fishing trips.
Compared to other types of boats for lake activities, cabin cruisers are ideal for those who prioritize comfort and luxury over speed and performance. Although they can be used for watersports, cabin cruisers are not as focused on producing an exhilarating ride as ski and wakeboard boats. Instead, they provide a dry and stable ride.
Popular cabin cruiser boat brands include the Sundancer, Bayliner, and Regal.
Bowrider Boats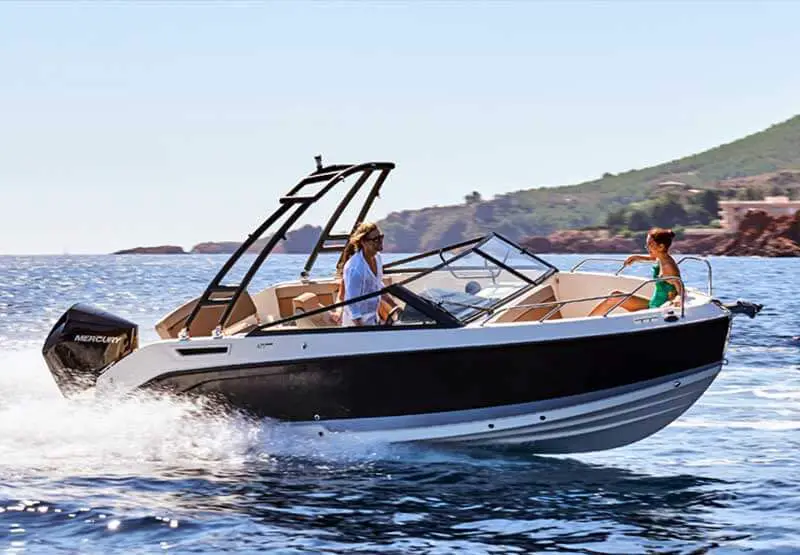 Bowrider boats are among the most popular boats for lakes as they are versatile and offer an exceptional boating experience. With comfortable seating and ample passenger space, bowrider boats are perfect for family outings and cruising around the lake.
They also make great fishing and watersports boats, thanks to their powerful engines and versatile design.
Compared to fishing boats, bowrider boats are faster and more maneuverable. Their unique design, including an open bow area, means more people can comfortably sit and enjoy the ride. Bowrider boats also provide a wide range of options for customization, such as adding wakeboard towers and other water toys.
Popular bowrider boat models include Mastercraft NXT22, Bayliner VR5, and Regal 1900 ES.
Related Article: 26 Different Types of Boats | Your Guide to Boat Types
Conclusion
Whether you're looking for a heart-pumping watersports adventure, a relaxing fishing trip, or a family vacation on the water, there's a boat out there that's perfect for your needs.
Watersports boats provide an exhilarating ride but come at a higher price point than other boats. On the other hand, cabin cruisers are perfect for extended stays out on the lake and are great for fishing trips and family vacations. Bowrider boats offer the best of both worlds and are an excellent choice for those who want to maximize their boating experiences on the lake.
So, get out there and start exploring the beauty and excitement of the open water!